6640 Moss Island and the Moose
June 10, 2017
6640 Moss Island and the Moose
June 10, 2017
Write-up: Nancy Coleman
Leader: Nancy Coleman
Co-Leader: Mary Pat Connors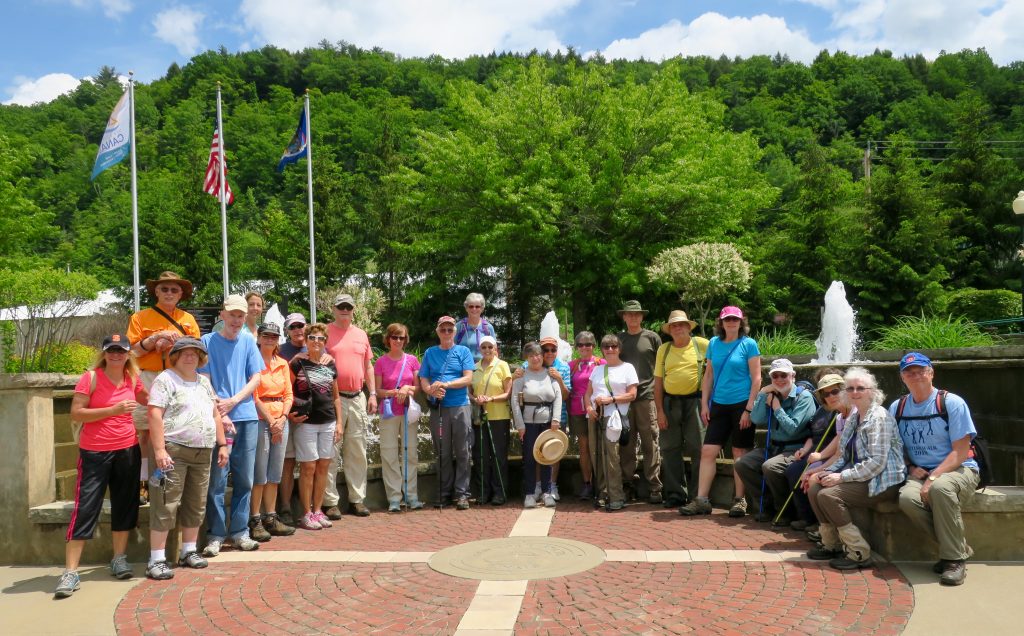 It has been a very rainy Spring and June 10th was nice which is probably what brought out 26 Tramps for an interesting hike to the Pot Holes on Moss Island in Little Falls.  After meeting at Gems Along the Mohawk in Herkimer, we parked at Rotary Park.  This is a pleasant spot.  There is a facility with clean bathrooms, a boat launch and a small park.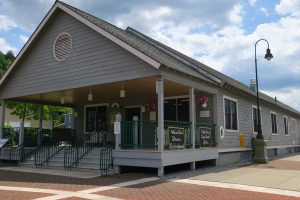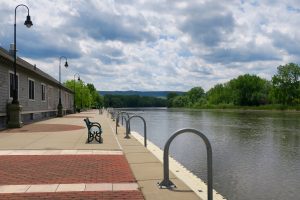 We hiked East to The Miracle Mile and a half, saw a lovely water fall, walked over Lock 17, once the largest lift lock in the world, and saw a boat go through the lock before we started hiking on Moss Island.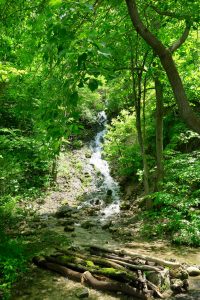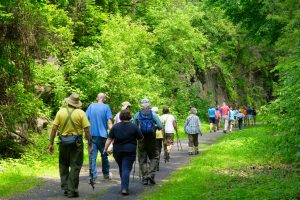 Moss Island, although not large, has many interesting features.
It is made of Gneiss Rock.  This particular rock formation is some of the oldest exposed rock in the world.  There are also plants that grow here, but not anywhere else in this region.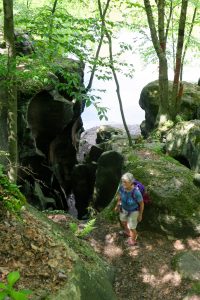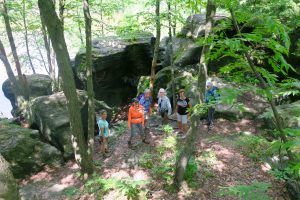 We had no problem finding the pot holes.  These giants are remnants of the end of the ice age.  The rock is so hard it made a dam for at huge lake that extended as far west as Syracuse.  Melting water pouring over the dam swirled round stones that ground holes into the rock.
We had a good view of the pot holes from the trail, but some brave hikers climbed down to the bottom where there is a sandy beach on the Mohawk River.
On our way back to the car we met some rock climbers practicing their skills on the cliffs.
Climbers come from some distance since this is one of the best practice spots in the East.
After returning to our cars a majority of the hikers proceeded to The Copper Moose to sample some of the many craft beers that are on tap and many had a nice dinner.
More photos of this hike and others may be viewed at:
https://www.trampntrail.org/june-2017/