6661 – Rogers Environmental Center – August 5, 2017
6661 – Rogers Environmental Center – August 5, 2017
Write-up: Mike and Janice Huss
Leader: Mike Huss
Co-Leader: Janice Huss
It turned out to be a beautiful day for a leisurely hike on the grounds of Rogers Environmental Center.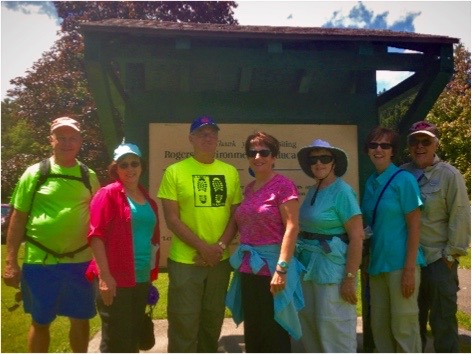 We started out with a picnic lunch under a large shade tree. After finishing, we began walking toward the beginning of the trail and happened upon an Alice in Wonderland Tea Party for a
13-year-old girl. The guest of honor wasn't there yet but her mother was hard at work setting up the food, drinks, presents, and cakes. She allowed us to pretend we were part of the party. The hikers suggested that the next time we lead this hike, we should arrange something like this.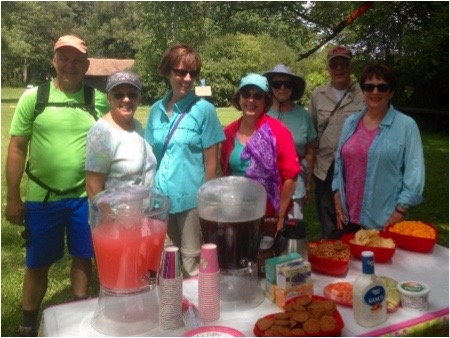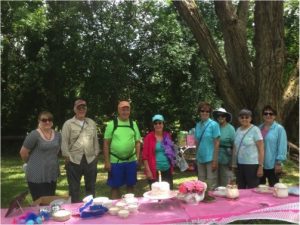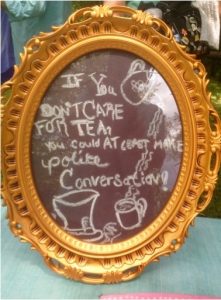 Many parts of the trail were muddy and one part was completely under water.
Of course, that didn't stop the Tramps.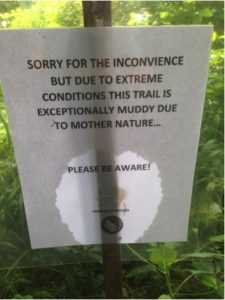 We rested at one of the duck blinds.