6663, 6664 St. Lawrence Weekend Wolfe Island Ramble and
1000 Island PaddleAugust 12-13, 2017
6663, 6664 St. Lawrence Weekend Wolfe Island Ramble and
1000 Island PaddleAugust 12-13, 2017
Write-up: Jerry Stewart
Leader: Jerry Stewart
Co-Leader: Bobbie Scarpino
I know what you've been thinking, whatever happened to the Wolfe Island ramble I invited you to. I could cop out and say you really had to be there (which in fact was way better than my story will be ) but… you know that's not how I roll. And roll we did!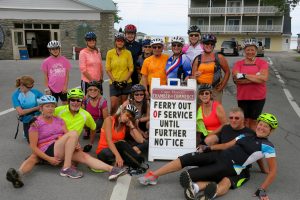 Overcast day, I discovered the day before that the ferry to the island was out of commission so we had to come up with a plan B, and do it fast. Bobbie mapped out a 30 mile ride for us which worked out great. Around 20 people met us at the dock and after some explaining we headed off to Tibbet's Point lighthouse.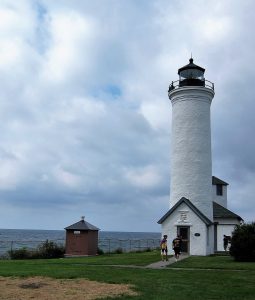 This is where the lake flows into the river, it was a pretty windy & gloomy looking day but Tramp's are not deterred by threatening weather. We wandered around the lighthouse for a little while & back on the road we went. Funny, driving around the area I never noticed any hills of size. Plant yourself on a bicycle and suddenly they appear. Not wanting a mutiny and for my own personal well-being we took breaks after bigger hills. Reaping the reward of climbing hills, we also enjoyed some nice downhills. We rode to 3-mile bay where (can you believe it?) we discovered an ice cream shop!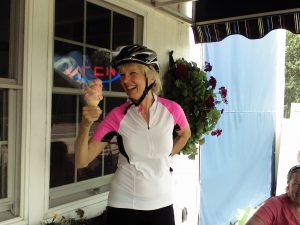 Lunch, ice cream and back on the road. The side roads are awesome out there, very little traffic, open farmland, nice farms and a winery. We stopped to check out their products and the ladies decided I needed my face painted. Being a good sport I went along with it, "Captain America," ta da! I did have some explaining to do with the locals at a pub in town.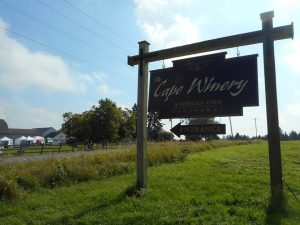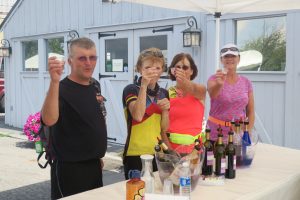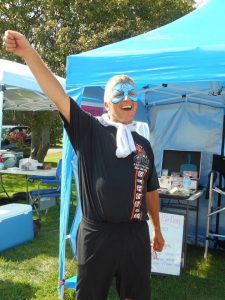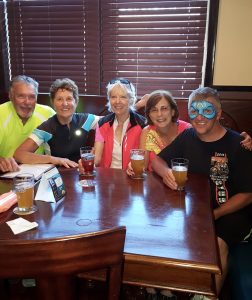 Sunday we were displaced as well. Clayton was having an Ironman competition so putting kayaks in there was nixed. Fellow Tramp & river guide (as we would discover) Emil [Misiasczek] invited 20 of us to his place on Wellesley Island and he showed us his part of the river.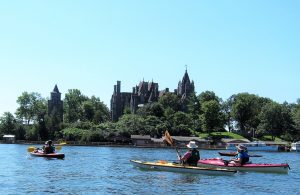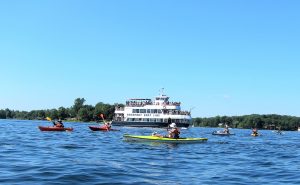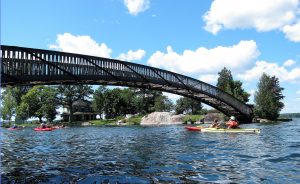 Millionaire Row including Boldt Castle! Very scenic through there of course as the pictures show. We went along for 2 or 3 hours , beautiful day to be out there. Emil is very knowledgeable on where we were and had stories along the way. After we got done, some of us did my island tradition, slushies on the bridge. Bird's- eye view of the islands, a must see when you're there. The weather cooperated both days, both were different than originally planned and both were an excellent time for everyone there. Thank you to all who came. We will try to get to Wolfe island again next year.