6677 – Inman Gulf
September 16, 2017
6677 – Inman Gulf
September 16, 2017
Write-up: Pete Geiskopf
Leader: Pete Geiskopf
Co-Leader:  Ron Geiskopf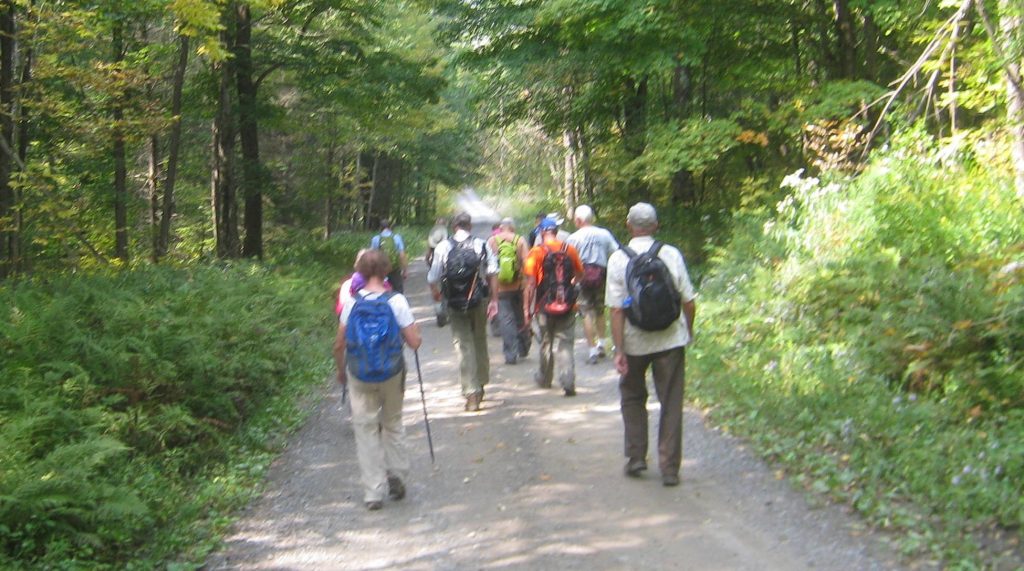 On a warm and clear late summer day 16 Tramps hiked Inman Gulf, Barnes Corners, NY.
The trail follows the Inman Gulf for 4.3 miles, offering views of the gorge and Rainbow Falls, along with smaller falls and rapids.  
The hike goes through stands of hemlock and oak, and later beech and maple.  At the end of the Rim trail, we hiked the gravel road back to the parking area, for a total 7.2 miles.
The area has many trails for cross-country skiing and a handicapped accessible portion of the trail to an overlook of the gorge.