6697 – Proctor Park Promenade – November 25, 2017
6697 – Proctor Park Promenade – November 25, 2017
Write-up: Lu Blanchard
Leader: Lu Blanchard
Co-Leader: Dick Blanchard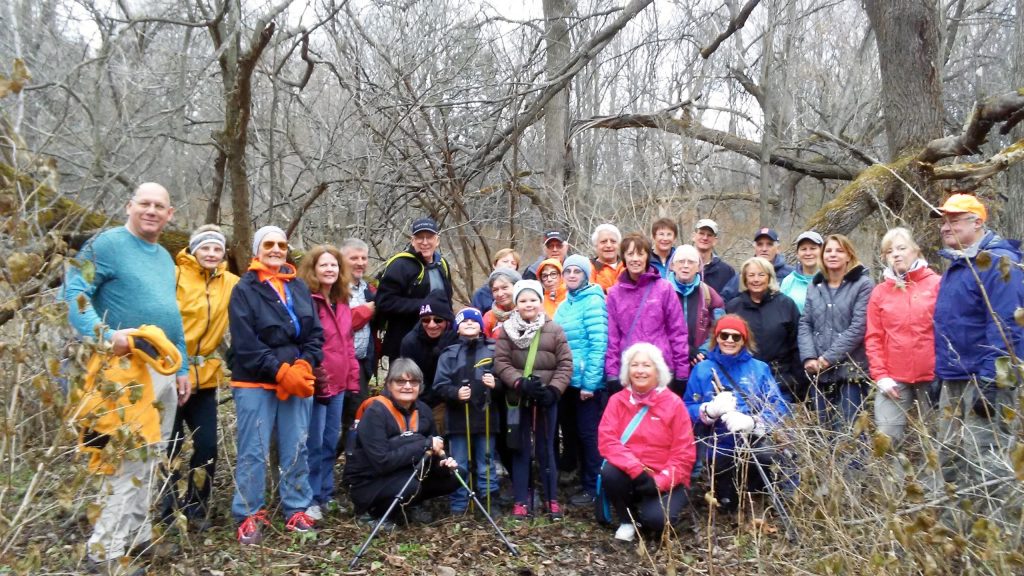 Where can you hike and see a pileated woodpecker, beautiful stone stairways, an old canal, a reflecting pool, a peregrine falcon and a 9-11 Memorial – all within the Utica city limits?
We had a 5-mile hike in Proctor Park and up the parkway that amazed even the leaders!
Since gaining designation as a National Historic Park, Proctor Park has been working to repair existing stonework, build new trails and bridges and generally make this landmark an inviting and exciting destination. Twenty-nine hikers, including 2 young grandchildren, walked the paved paths and lesser known woodland paths along the creeks and were treated to unexpected sightings of wildlife.
We followed one path that took us all the way to the Masonic home properties through a dense copse of trees and vines crisscrossed with deer tracks and herdpaths. The trail itself was well maintained except for a couple of recent blow downs and we could see where a bridge used to cross the stream to a parallel path on the other side. There was evidence of very high water and we wondered if the bridge fell victim to the July flood this past year. We then followed the paved path up the parkway to the relatively new 9-11 memorial.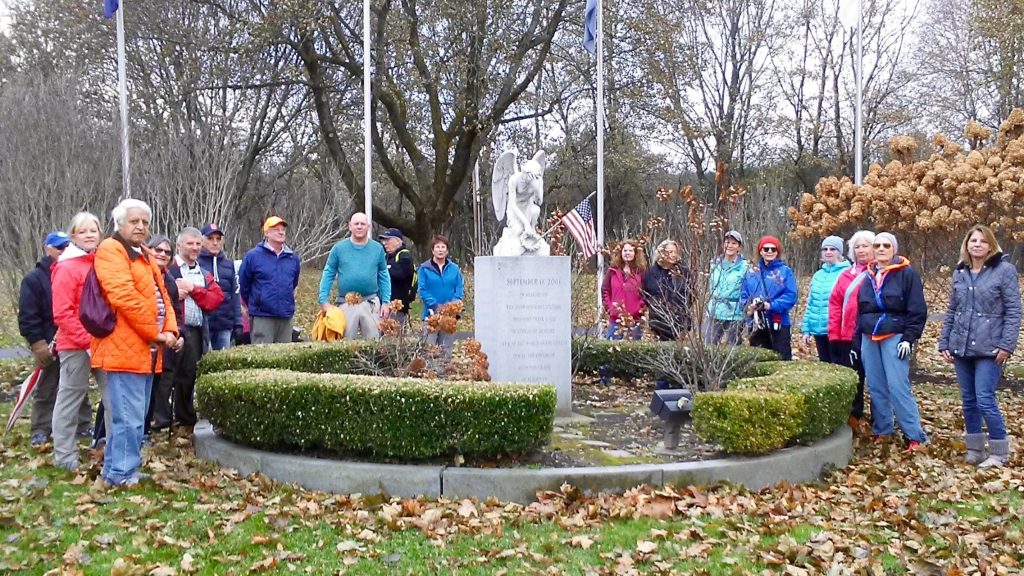 Saplings line the path the full distance and memorial pavers can be found at the base of some. These stones commemorate deceased veterans from various wars. The rain held off and we were all surprised by the historical and interesting sights of the day making this hike a great one for after a holiday when you really don't want to drive far.
Afterwards a large group went to Piggy Pat's to continue the fun!