6714 – Constable Pond –
January 20, 2018
6714 – Constable Pond –
January 20, 2018
Write-up: Madonna Fellows
Leader: Don Fellows
Co-Leader: Madonna Fellows
Although we were hoping to be able to ski the trail to Constable Pond, Mother Nature managed to alter our plans. We found it necessary to recommend snowshoes due to the soggy trail caused by the rain and thaw the week prior.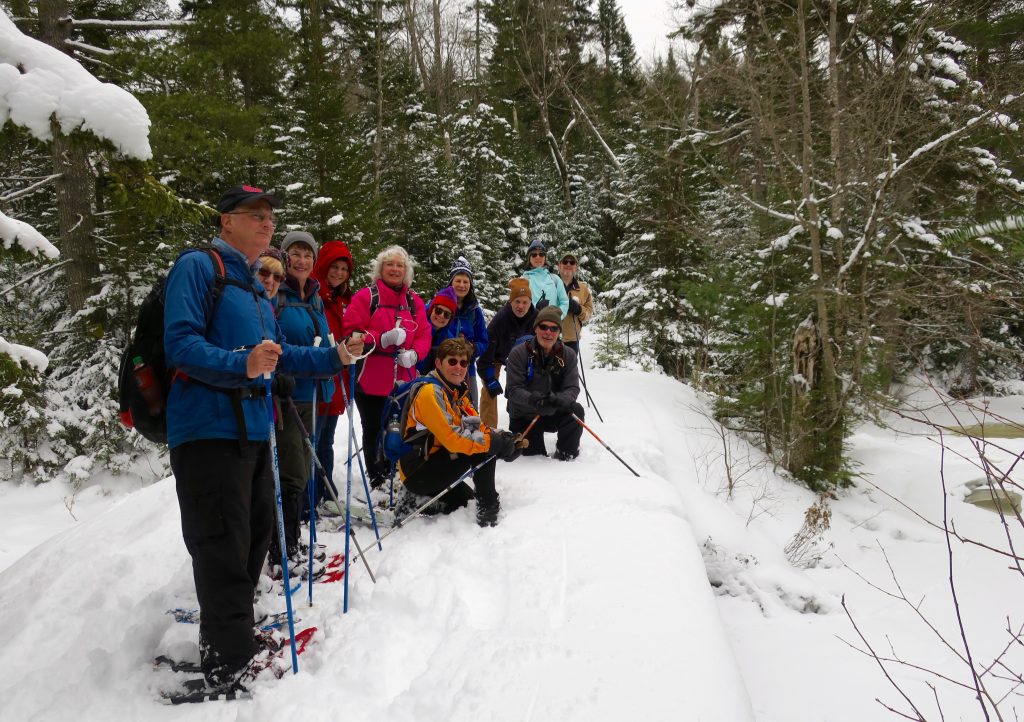 Nonetheless, thirteen tramps strapped on their snowshoes and off we went for an enjoyable trek in the woods. Mike H. brought only skis so he made a brave attempt at it only to be discouraged after the first mile.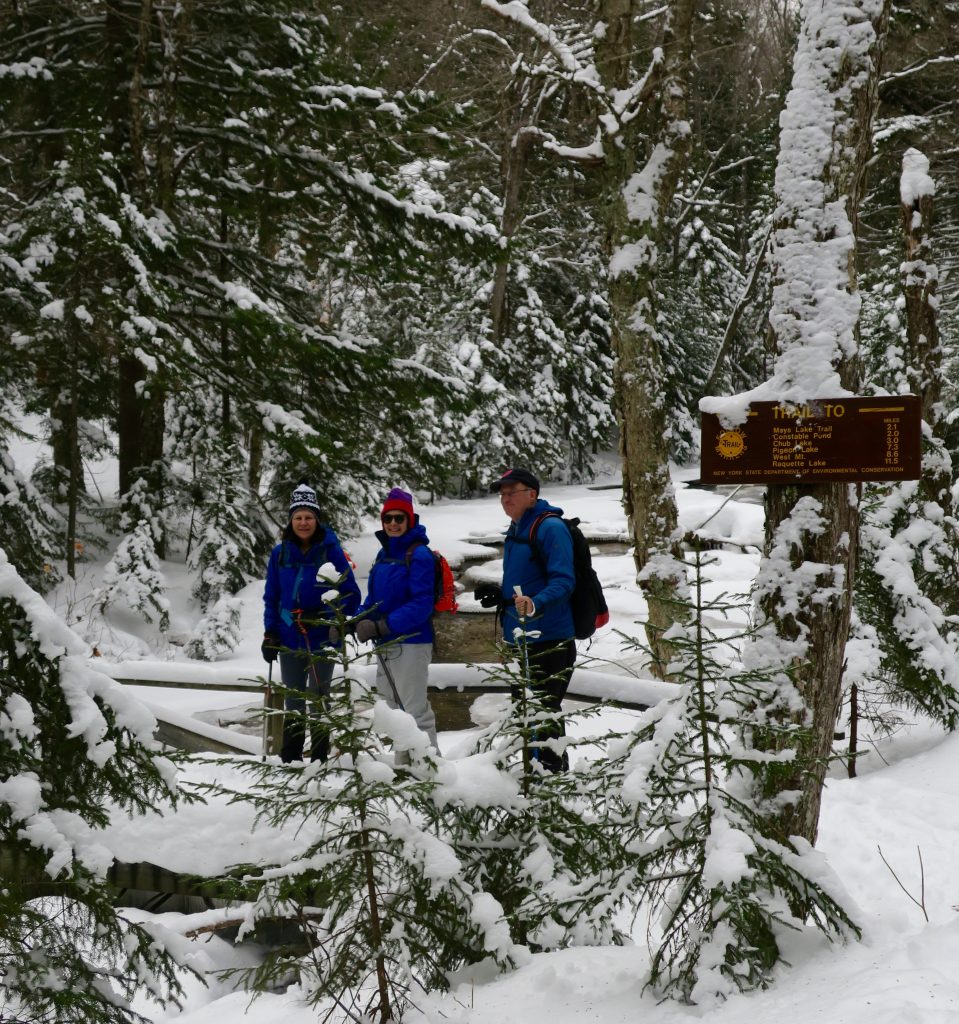 It was a most pleasant day just to be with our good friends and enjoy the beauty of the area we are so fortunate to have nearby.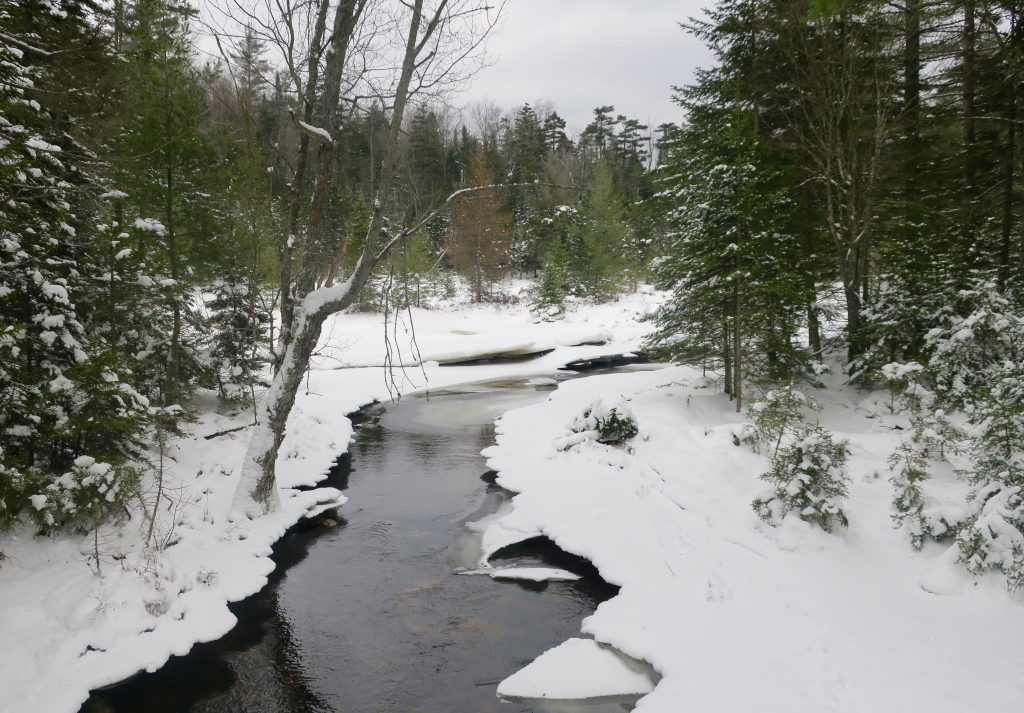 Of course some of us managed to stop at our favorite watering hole for an adult beverage before heading back home.