Member Activities
Member Activities
Dues for 2018-2019
Dues for 2018-2019 ($18 if you receive the schedule by mail and $12 if you are receiving it by e-mail) are payable at the March Annual Business Meeting or the Annual April Dinner. They can also be paid by check payable to: "Tramp & Trail Club," and mailed to: Mike Huss, 16 Cheriton Drive, Whitesboro, NY 13492. Any active member with 30 or more years of continuous membership in the club may obtain a waiver of dues upon written request to the Executive Committee. Those letters may be sent to Mike Huss.
Nominating Committee
As per the Tramp and Trail Bylaws, at the January 23 meeting of the Executive Committee, the following members   were elected and have agreed to serve on the Nominating Committee: Lori Waterman, Chair; Natalie Cleary and  Margaret Decker. Alternates: Mary Kate Scott and Barb Kassel.  Club members are encouraged to submit names of qualified members to these committee members to be considered in preparing a slate of officers and directors. The Nominating Committee will have the slate available to the membership a minimum of one week prior to the Annual Dinner to be held on April 14th.
New Bylaws
By now you should have received the proposed new bylaws!
If you have not received a copy (either by e-mail or post), please contact Meg Higgerson. The vote to accept or reject the bylaws will be held on March 13th at the Annual Business Meeting.
Important Notice
Tuesday, March 13
Social Time: 6:30PM Meeting: 7:00PM
ANNUAL BUSINESS MEETING
New Hartford Public Library, Sammon Room
PLEASE PLAN TO ATTEND
A quorum (10%) of members must be present to conduct the necessary business of the club at the Annual Business Meeting. We will be discussing and voting on the revised T&T Club Bylaws.
Please bring snacks to share. Decaf coffee and tea will be provided.
Saturday, April 7
RESERVATION DEADLINE
                    for
ANNUAL DINNER MEETING
on Saturday, April 14
Aqua Vino Restaurant, 16 Harbor Lock Rd., Utica, NY
Contact: Pam Carrier (315) 896-4746
Dinner menu: baked chicken with potatoes, penne pasta marinara, baked sausage & peppers, Michael Geno's famous meatballs, chef's salad with choice of dressing, warm rolls & butter, coffee & tea, and an ice cream bar with tasty toppings for dessert! (Gluten-free meal available if requested at time of reservation). Your check for $24.50 must be RECEIVED by Lorrie Wasielewski, 5681 Lovers Lane, Oriskany, NY 13424 by 5PM on Saturday, April 7.
Saturday, April 14
ANNUAL DINNER MEETING
Cash Bar & Social Hour 6:00PM
Dinner 7:00PM
Aqua Vino Restaurant, 16 Harbor Lock Rd., Utica, NY
Contact: Pam Carrier (315) 896-4746
See April 7th reservation deadline for details.
Tues. Apr. 17
HIKE COMMITTEE MEETING
New Hartford Public Library, Oxford Rd., New Hartford
Mary Pat Connors 315-723-0085
All members are encouraged to submit hikes. Hikes may be e-mailed to mconnors921@roadrunner.com, or call Mary Pat to get access to the on-line Google spreadsheet. You may also call any Hike Committee member to put your hike on the schedule or if you have any questions about hike submission or being a leader or co-leader.
Tues. Apr. 24
EXECUTIVE COMMITTEE MEETING
New Hartford Public Library, Oxford Rd.
Meg Higgerson – 315-841-8717
Mary Cameron – 315-339-3958
Contact Meg Higgerson with any items you may want discussed during the meeting.
Members are invited and encouraged to attend.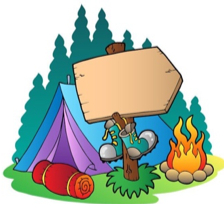 Save the Dates!
JBL Weekend is scheduled for July 27, 28 and 29, 2018.
Come for a fun weekend at Johns Brook Lodge, nestled in the heart of the High Peaks Wilderness Area. Hike 3-1/2 miles to the lodge. From here there is access to many High Peaks and wonderful trails.
High Peaks Weekend will be the 2nd weekend in August this coming year, August 10-12, 2018.  If you are planning on making your own reservations, it is never too early to make them with the Loj or campground as the rooms/sites go quickly! The club will have the usual 30 spots available – both in tent cabins and on tent sites. We hope they will have the new bathhouse done!
Hike Submissions
All members are encouraged to submit hikes. Hikes should be e-mailed to Mary Pat Connors at mconnors921@roadrunner.com – either in the body of the e-mail or as an attachment. In describing your hike, please use the format as it appears in this hike schedule. Please call any member of the hike committee, if you have questions about hike submission or would like to be a leader or co-leader on a hike.
 Attention Hike Leaders
Please send your release/sign-up sheets promptly to our Hike Records Chairperson:
Chuck Balser, 9 Overbrook Crescent, New Hartford, NY 13413-4104.
Make sure all signatures are legible, reprinting them if necessary, and identify on the sheet the name of the leader and co-leader. Leaders should make sure every hiker signs in before beginning the hike and should not cross off anyone's name that does not complete the hike. You may note any unusual occurrences in the comments section.
Return your sheet within 3-5 days.
Hike Write-Ups and Photos should be sent by e-mail.
Please denote the hike title, number and date to:
Mary Pat Connors: mconnors921@roadrunner.com for inclusion on the website blog.
T&T Birthday Breakfasts
Come celebrate, have some fun and entertainment with Tramps having a birthday. Continuing a tradition begun by Peter Pliniski, Nancy Agen will accept reservations at 733-1408 for breakfast at the Inn at the Beeches in Rome.
Breakfast celebrations begin at 9:00am on the second Friday of each month.