Member Activities
Member Activities
Tuesday, November 14
Social time: 6:30PM             Program: 7:00PM
INTERESTING EVENING
New Hartford Public Library, Sammon Room
FORESTS, MOUNTAINS, RIVERS AND RAILS
Presented by John Taibi, Author
John Taibi is a Railroad Environmentalist and Railroad Archeologist who has authored 13 books and over 120 short stories about railroading in New York State. His work embodies the relationship between the railroads and the communities, businesses and people it serves. His writing is about the countryside and community that happen to have a railroad running through them. In his program, "Forests, Mountains, Rivers and Rails" he continues this theme, applying it to the Adirondack Region through which the former New York Central Railroad's Adirondack Division had pierced the heart of the Park. He lives in the former New York, Ontario & Western Railway station that he has restored in Munnsville, New York, and is a popular speaker throughout the region because his talks are entertaining as well as informative.
Please bring snacks to share. Decaf will be provided.
Saturday, December 9
Reservation Deadline for the
Holiday Dinner Party on
Friday, December 15
Twin Ponds Golf & Country Club
169 Main Street, New York Mills
Dinner Menu: rosemary-roasted chicken; sausage, peppers & onions; penne with marinara; homemade meatballs & sauce; parmesan cheese & crushed red pepper; Twin Ponds' brabant potatoes; asparagus with lemon butter; house salad; fresh-baked bread with butter; coffee & tea; cake. (Gluten-free meal available if requested at time of reservation.)
Your check for $27 must be RECEIVED by Lorrie Wasielewski, 5681 Lovers Lane, Oriskany, NY 13424
by 5 p.m. on Saturday, Dec. 9.
Sorry, no exceptions. Questions? Call Kathy Countryman @ 315-507-3394.
INTERESTING EVENING
Tuesday, December 12
Social Time: 6:30PM    Program: 7:00PM
New Hartford Public Library, Sammon Room
ISRAEL:  HOLY LAND & TIMELESS CULTURES
Presented by Jean Yost
My journey to Israel in June followed a multi-cultural pathway including: three of the world's great religions; a strategic visitation of modern politics; a land of stunning natural beauty; a complex ethnic tapestry; and an eye-opening stay in Palestine. You are invited to share my experience in pictures and words of what was perceived.
Holiday Dinner Party
Friday, December 15
Cash Bar & Social Hour – 6:00PM; Dinner – 7:00PM
Eat, drink, and be merry!
Show off your slick new dance moves!  Join your Tramp friends singing carols!  Be there or be missed!
INTERESTING EVENING
Tuesday, January 9
Social Time: 6:30PM    Program: 7:00PM
New Hartford Public Library, Sammon Room
QUAKE
Presented by Francis Roy
What's this about?  Make a guess!  Put your answer in the box on the evening of January 9th. Of all the correct answers, one will be drawn at the conclusion of the program.  The prize will also be a surprise!
Tuesday, January 16, 2018, 6:30PM
HIKE COMMITTEE MEETING
New Hartford Public Library
Mary Pat Connors 315-723-0085
Bobbie Scarpino 315-269-4099
All members are invited to attend and are encouraged to submit hikes. You may email your hike to Mary Pat Connors or submit it directly online in the Google spreadsheet. If you have not been invited to edit this document, just email:
Mary Pat, mp9212@gmail.com or
Jim Wasielewski, wasj@roadrunner.com.
Tuesday, January 23, 2018, 6:30PM
EXECUTIVE COMMITTEE MEETING
New Hartford Public Library
Meg Higgerson: 315-841-8717
Mary Pat Connors: 315-723-0085
All members are welcome to attend. Contact Meg with any items you may want discussed during the meeting.
Friday, January 26
RESERVATION DEADLINE
GROUNDHOG DAY FISH FRY ON FEB. 2
Cavallo's, Genesee St., New Hartford
Bobbie Scarpino: 315-269-4099
Choice of fried fish OR baked fish (prepared in sherry, butter, and lemon).  Choice of side: French fries, baked potato, OR spaghetti.  All dinners include coleslaw, bread, coffee/tea & dessert.
Cost $17.00. Mail a check made payable to
Tramp & Trail Club to Bobbie Scarpino,
PO Box 119, Oriskany Falls, NY 13425
Important: With your check, please include a note indicating each
person's name along with their choice of fish and choice of side. Your payment is your reservation.
Friday, February 2
GROUNDHOG DAY FISH FRY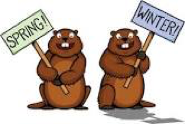 Cash bar 6:00  Dinner 6:30
Cavallo's, Genesee St., New Hartford
Meet in the private upstairs bar and dining area to celebrate Punxsutawney Phil's prediction of either an early spring or 6 more weeks of winter!  Please see the January 26 reservation block for a complete description.
INTERESTING EVENING
Tuesday, February 13
Social Time: 6:30PM    Program: 7:00PM
New Hartford Public Library, Sammon Room
ADIRONDACK TALES
Presented by Larry Weill
Author Larry Weill has been many things in his life: financial planner, technical writer, trainer, and career Naval officer. He's also been a wilderness ranger in the Adirondacks, and that led to another item on his resume—storyteller. Weill shares warm and often humorous experiences from his time as a ranger in the West Canada Lakes Wilderness Area. He has written a number of books including "Excuse Me Sir…Your Socks Are On Fire," "Pardon Me Sir…There's A Moose In Your Tent," and "Forgive Me Ma'am…Bears Don't Wear Blue." Following these initial books about life in the woods, Larry wrote a pair of historical novels, "Adirondack Trail of Gold" and "In Marcy's Shadow," about intriguing historical events in and around the Adirondacks. His books will be available for purchase.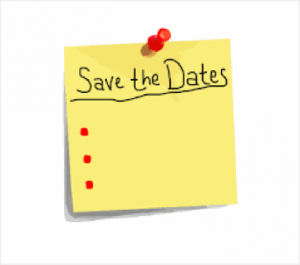 JBL Weekend is scheduled for July 27, 28 and 29, 2018.
Come for a fun weekend at Johns Brook Lodge, nestled in the heart of the High Peaks Wilderness Area. Hike 3-1/2 miles to the lodge. From here there is access to many High Peaks and wonderful trails.
High Peaks Weekend will be the 2nd weekend in August this coming year, August 10-12, 2018.  If you are planning on making your own reservations, it is never too early to make them with the Loj or campground as the rooms/sites go quickly! The club will have the usual 30 spots available – both in tent cabins and on tent sites. We hope they will have the new bathhouse done!
Hike Submissions
All members are encouraged to submit hikes. Hikes should be e-mailed to Mary Pat Connors at mconnors921@roadrunner.com – either in the body of the e-mail or as an attachment. In describing your hike, please use the format as it appears in this hike schedule. Please call any member of the hike committee, if you have questions about hike submission or would like to be a leader or co-leader on a hike.
 Attention Hike Leaders
Please send your release/sign-up sheets promptly to our Hike Records Chairperson:
Chuck Balser, 9 Overbrook Crescent, New Hartford, NY 13413-4104.
Make sure all signatures are legible, reprinting them if necessary, and identify on the sheet the name of the leader and co-leader. Leaders should make sure every hiker signs in before beginning the hike and should not cross off anyone's name that does not complete the hike. You may note any unusual occurrences in the comments section.
Return your sheet within 3-5 days.
Hike Write-Ups and Photos should be sent by e-mail.
Please denote the hike title, number and date to:
Mary Pat Connors: mconnors921@roadrunner.com for inclusion on the website blog.
T&T Birthday Breakfasts
Come celebrate, have some fun and entertainment with Tramps having a birthday. Continuing a tradition begun by Peter Pliniski, Nancy Agen will accept reservations at 733-1408 for breakfast at the Inn at the Beeches in Rome.
Breakfast celebrations begin at 9:00am on the second Friday of each month.