6731 – Utica Marsh – March 17, 2018
6731 – Utica Marsh – March 17, 2018
Write-up: Sharon Kaelin
Leader: Sharon Kaelin
Co-Leader: Amanda Zdanowicz
Who put this on the schedule as EASY? Oh, that's right, that would be me.
What was I thinking? It might have been easier if we wore our snowshoes, but we didn't because the beginning trail that we could see was packed down. So we went with microspikes.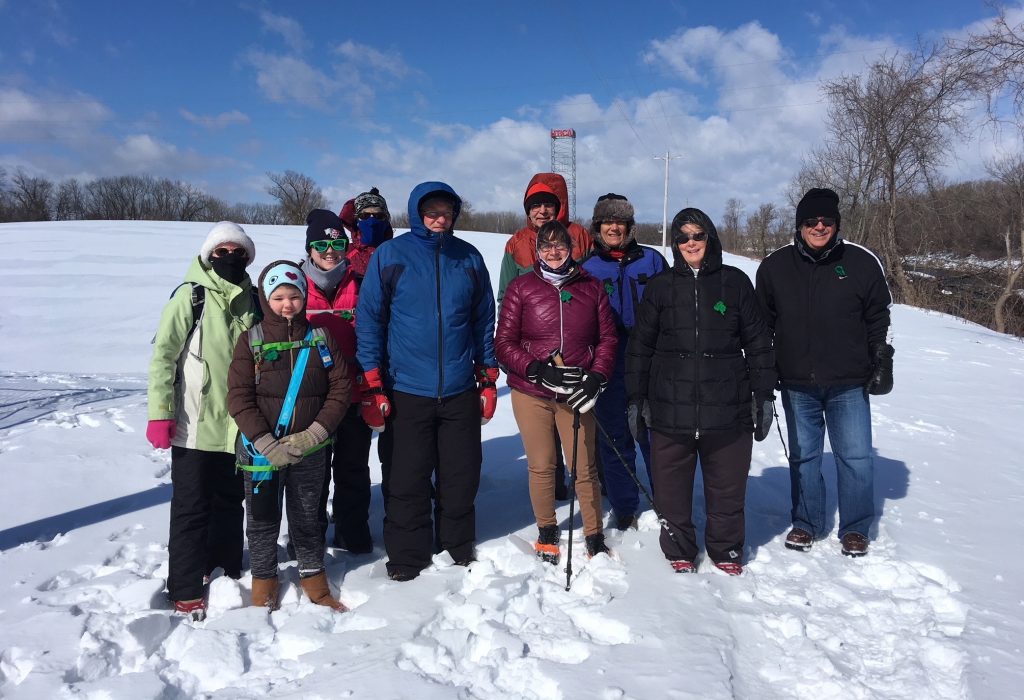 The start of the trail was packed down with just a little new snow on it. But when we crossed the lock bridge the foot prints stopped and we began post-holing in six to eight inches of snow. At the first stop on the other side of the bridge two tramps turned back. At the second stop two more tramps turned back. When we got to the railroad tracks one more turned back. I was starting to take it personally.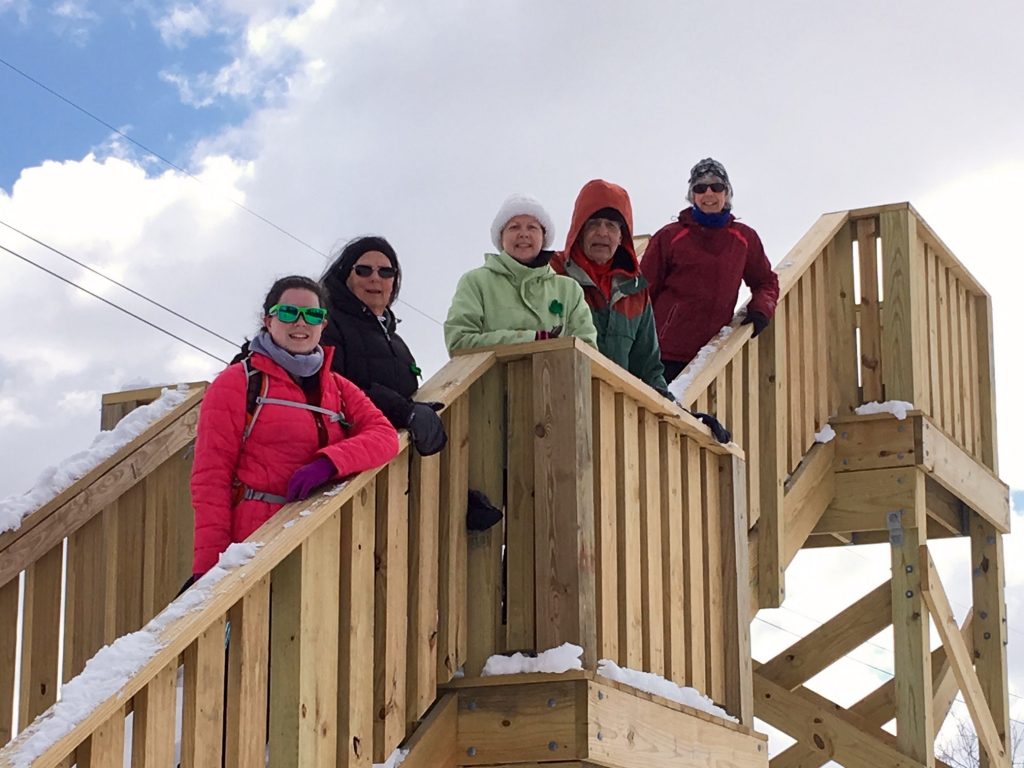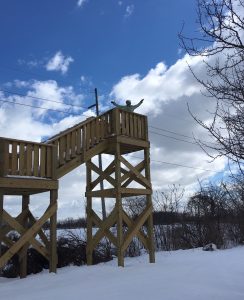 So the remaining six of us, made our way down the marsh trail to the observation tower where Amanda gave a St Patrick's day quiz that all passed with flying colors. The walk back was easier having tramped it down already. Everyone received a shamrock pin and a gold (chocolate) coin and had a good day in the wind and sun.