Club Merchandise
Club Merchandise
The following Tramp & Trail items are available for purchase.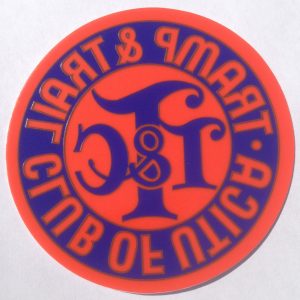 $1.00 Decals: go on the inside of your car window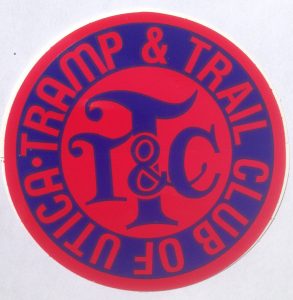 $1.00 Vinyl Decals: go on the outside of your car window, or on bikes and kayaks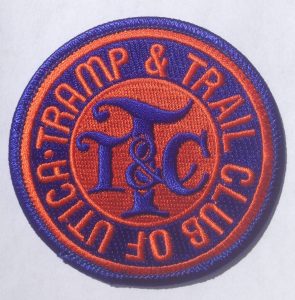 $4.00 Iron-on cloth Logos: can be used on hats, jackets, backpacks, etc.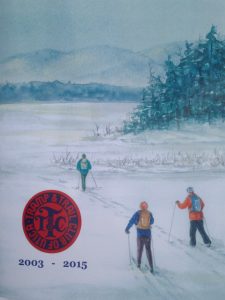 $24.00   History Books for the period 2003 – 2015
This is the 5th in the T&T series of history books. As a bonus, this book includes a reprint of the first history book, dated 1921 – 1946. It is a very interesting read, comparing the early years with the most current years.

To make a purchase, contact Mike Huss